MEN'S GROUP
1976 – PRESENT
WOMEN'S GROUP
1976 – PRESENT
WOMEN'S PAIR
1976 – PRESENT
BRITISH WOMEN'S PAIRS ACROBATICS CHAMPIONS
The British Gymnastics Acrobatics Championships have been contested since 1976 onwards.
Photo
Danielle Jones and Shanie-Redd Thorne, 2013 European Champions
| Year | 1st | | Club | 2nd | Club | 3rd | Club |
| --- | --- | --- | --- | --- | --- | --- | --- |
| 1976 | Kylie Morgan | Jackie Desort | Acro 1 | | | | |
| 1977 | Kylie Morgan | Jackie Desort | Acro 1 | | | | |
| 1978 | Sally Wall | Mandy Kirby | West Bromwich | | | | |
| 1979 | Sally Wall | Mandy Kirby | West Bromwich | | | | |
| 1980 | Sally Wall | Mandy Kirby | West Bromwich | | | | |
| 1981 | Sally Wall | Mandy Kirby | West Bromwich | | | | |
| 1982 | Denise Hargreaves | Karen Leather | Leeds Athletic Institute | | | | |
| 1982 | Sally Presto | Julie Nelson | | | | | |
| 1983 | Tracey Steadman | Olenka Hassell | Staveley | | | | |
| 1984 | Alison Tout | Angelique Boultwood | Sportac 76 | | | | |
| 1985 | Alison Tout | Angelique Boultwood | SPortac 76 | | | | |
| 1986 | Alison Tout | Angelique Boultwood | Sportac 76 | | | | |
| 1987 | Hayler Weir | Jackie Newman | | | | | |
| 1988 | Alison Tout | Emma Carlisle | Spelthorne | | | | |
| 1989 | Alison Tout | Emma Carlisle | Spelthorne | | | | |
| 1990 | Olenka Hassell | Katie Phillips | Staveley | | | | |
| 1991 | Debbie Makka | Michelle Tyler | South Tyneside | | | | |
| 1992 | Debbie Makka | Michelle Tyler | South Tyneside | | | | |
| 1993 | Tammie Nicholson | Lorraine Gilchrist | West Lothian | | | | |
| 1994 | Angelique Boultwood | Kerry Robinson | Spelthorne | | | | |
| 1995 | Nicola Yellop | Beverly Ellison | South Tyneside | | | | |
| 1996 | | | | | | | |
| 1997 | Lucy Pascoe | Nicole Cotterell | Spelthorne | | | | |
| 1998 | Lucie Pascoe | Nicole Cotterell | Spelthorne | | | | |
| 1999 | Joanna Greggs | Shalene Slater | South Tyneside | | | | |
| 2000 | Gemma Middleton | Amy Clarke | South Tyneside | | | | |
| 2001 | Gemma Middleton | Amy Clarke | South Tyneside | | | | |
| 2002 | | | | | | | |
| 2003 | | | | | | | |
| 2004 | Elizabeth Oliver | Christine Leach | Spelthorne | | | | |
| 2005 | | | | | | | |
| 2006 | Amy Crow | Julie Cameron | Wakefield | | | | |
| 2007 | Elizabeth oliver | Katie Axten | Spelthorne | | | | |
| 2008 | Elizabeth Oliver | Katie Axten | Spelthorne | | | | |
| 2009 | Grehan | Thorne | King Edmund | | | | |
| 2010 | Ashton Butler | Dannie Hailstone | South Tyneside | | | | |
| 2011 | | | | | | | |
| 2012 | | | | | | | |
| 2013 | Danielle Jones | Shanie-Redd Thorne | KIng Edmund | | | | |
| 2014 | Johnson | Leatherbarrow | Wigan Seagulls Sports Acrobatics | | | | |
| 2015 | | | | | | | |
| 2016 | | | | | | | |
| 2017 | | | | | | | |
| 2018 | Davies | Rippen | West Street GC | | | | |
| 2019 | | | | | | | |
| 2020 | | | | | | | |
| 2021 | No competition due to Coronavirus | | | | | | |
| | | | | | | | |
Most Successful British Gymnastics Acrobatics Women's Pairs Champions
Alison Tout, Angelique Boultwood
Gallery of British Gymnastics Acrobatics Women's Pairs Champions
Do you have some results or photos to add to this page?
Send using the links at the bottom of the page.
The content on this site is curated by Meg Warren, with assistance from Warren Slingsby and a small but dedicated team of contributors. We are building a comprehensive history of gymnastics in Britain and are always interested in learning more and gathering more historical content, so if you can contribute to this page or any others, please get in touch with the links below. Read about the contributors.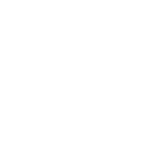 © GymnasticsHistory.co.uk 2023  |  Est. 2018