Early Years and Junior Competition
When I look back I feel that gymnastics has always been a part of my life but actually, I did not start training until I was almost 7. I had always been a lively child and my parents wanted something to use up some of my excess energy. I tried lots of different activities and eventually some friends in the village suggested gymnastics. That is how I walked through the door of Camm Street Gym Club in Crewe.
I joined the recreational classes on a Saturday with my first coach Charlie Oakes and really enjoyed it. The club had an elite group coached by Fergus Beedham and before long I was invited to join. However, I was not too happy about this as I enjoyed working with Charlie and later his wife Michelle. This was soon resolved when Charlie joined the elite group. Training was 3 days a week for 3 hours and eventually moved up to 5 days. I spent 5 happy years developing my basic gymnastic skills and working through my grades. An interesting point for aspiring gymnasts is that I failed my elite grade (Level 2) first time on my range and conditioning. A valuable lesson that you should never give up.
My light bulb moment was my first ever competition – grade 7. Interestingly it was held at the City of Liverpool GC. When competing I knew this is what I wanted to do and it gave a purpose to all the hours of training. I have always loved the excitement and challenge of competition especially coping with the build up, anticipation and nerves at big competitions.
When I was 12 my parents felt I needed to move on although I will always be grateful to Camm Street Gym Club for the early preparation. The City of Liverpool had already built a reputation in our area producing international gymnasts such as Neil Thomas and Janine Mortimer. Of course, the main draw was a certain coach called Amanda Reddin who was producing gymnasts to the highest level. After a trial, I was accepted into Amanda's training group.
I remember at this point gymnastics became more a lifestyle rather than a hobby. I was the one who always wanted to be on time and never miss a session. Amanda was always there to guide me even when things were hard. For instance, I had a serious ankle injury at the age of 13 which threatened my gymnastic career, it also meant that throughout my career I would never be able to land backward tumbles on floor, vault or beam again.
I never had title success as a junior, but I remember Amanda telling me that "it is better to be a good senior than a good junior" when things were hard. Good things can come out of injury as I had to spend a lot of time on bars which would prove invaluable in just a few years' time.
Senior Gymnastic Career
Finally, as I turned 16 and became a senior the hours of training started to pay off. My first British championship title came that year. That seemed incredible at the time, never thinking that I would eventually win 7 consecutive titles.
The next year, 2002 was even better. In the early part of the year, I travelled to Patras in Greece for the European Championships. I was very surprised to make the all-round, bars and beam finals. In the bars finals, I was competing against Svetlana Korkhina. She even borrowed my water spray and I was too scared to ask her for it until Amanda told me to get on with it. It was an exciting competition and I won my first European medal – a bronze. There were tears all around, me, Amanda, parents, judges in fact most people involved. Later in the year, the Commonwealth Games came to Manchester and I won my first major title in front of a home crowd, an amazing feeling.
Over the next few years, I picked up my first World medal, a bronze on bars in Anaheim USA (2003) and another in Melbourne Australia (2005). I also competed in my first Olympics in Athens. Competing at the Olympics was what I thought a once in a lifetime opportunity. There was no pressure at this first one, I made all around final and ended up just missing out on the bars final by one place. It made me realize that I really wanted an Olympic medal although Amanda and I never spoke about this – we just knew!
One point that became very apparent at that time was how important it was for me to develop interests outside training. Amanda actively encouraged me to go on to university and thanks to Liverpool John Moores I was able to combine my study with gymnastics. This provided me with a release from gymnastics, which improved my performance. Also, I think it is important to have a support network around you whether it is family or friends; there are times when their support is vital. I am still friends with the girls I trained with at the City of Liverpool.
2006 would turn out to be my best year so far but it started badly. I travelled to Australia for the Commonwealth Games but injured my ankle in podium training and did not take part. So, it was back to the bars while the ankle recovered and at the European Championships in Volos that was the only event I competed in. Luckily the training paid off and I won my first European title and later in the year I picked up my first World Championship title in Aarhus Denmark. I remember draping myself in a flag that I was first given in Anaheim after winning my first World medal. I even carried on to the podium – a lucky flag indeed!" I have kept that flag to this day. I also remember watching the TV playback and seeing Amanda jumping up and down in the background as I landed cleanly. This title was hers as well as mine!
We enjoyed the Sports Personality of the Year in December and I was lucky enough to come third but very scary to perform a bars routine live on TV during the event!
I competed in my second Olympics in Beijing in 2008. This time I made the bars final but ended up in the worst position possible – 4th. I had the most difficult routine in the world but a large step on landing cost me a medal. It was definitely the hardest time in my career. I had to make a decision about whether to carry on for another 4 years to London 2012 but with Amanda's help we worked through it and continued training.
I also started to think about my future and what it held for me. Alongside some further academic studies, I set up Total Gymnastics, with a view to encouraging children to have a go at our wonderful sport.
The World Championships in London in 2009 is probably the one I remember with most affection. It did not start well as I fell from bars in qualification which was actually quite unusual. I felt devastated not to make the final but I remember going out onto the concourse in the O2 and being greeted by many young fans who still looked up to me despite the fall. Of course, I still had the floor final to look forward to. That day is etched in my memory: the roar of the crowd as I entered the arena and the emotion when I won. It was good to be known as a floor worker as well as bars. Following this win, I was honoured to receive an MBE for services to gymnastics.
The next two years were all about preparing for London. Amanda and I developed another difficult bar routine. I won a third World Championship title in 2010 but with success, there is always risk. In 2011 the routine did not go so well in Tokyo but at least we qualified the team to the Olympics. Now the build up began to my last opportunity to get an Olympic medal. 100 days before the Olympics I felt a pain in my knee. I had a scan the next day to find my knee required surgery. I had the operation the very next day. I can only thank the medical team as they worked so hard to get me fit for London. It was not the build up I wanted but we made it.
The London Olympics brought me everything Amanda and I had dreamed about. The atmosphere on finals day was electric and looking back it seems like a dream and definitely makes up for the heartache 4 years earlier. That was my last competition and what a perfect way to end my competitive career. I was proud to be inducted as the first person to join the British Gymnastics Hall of Fame once I announced my retirement.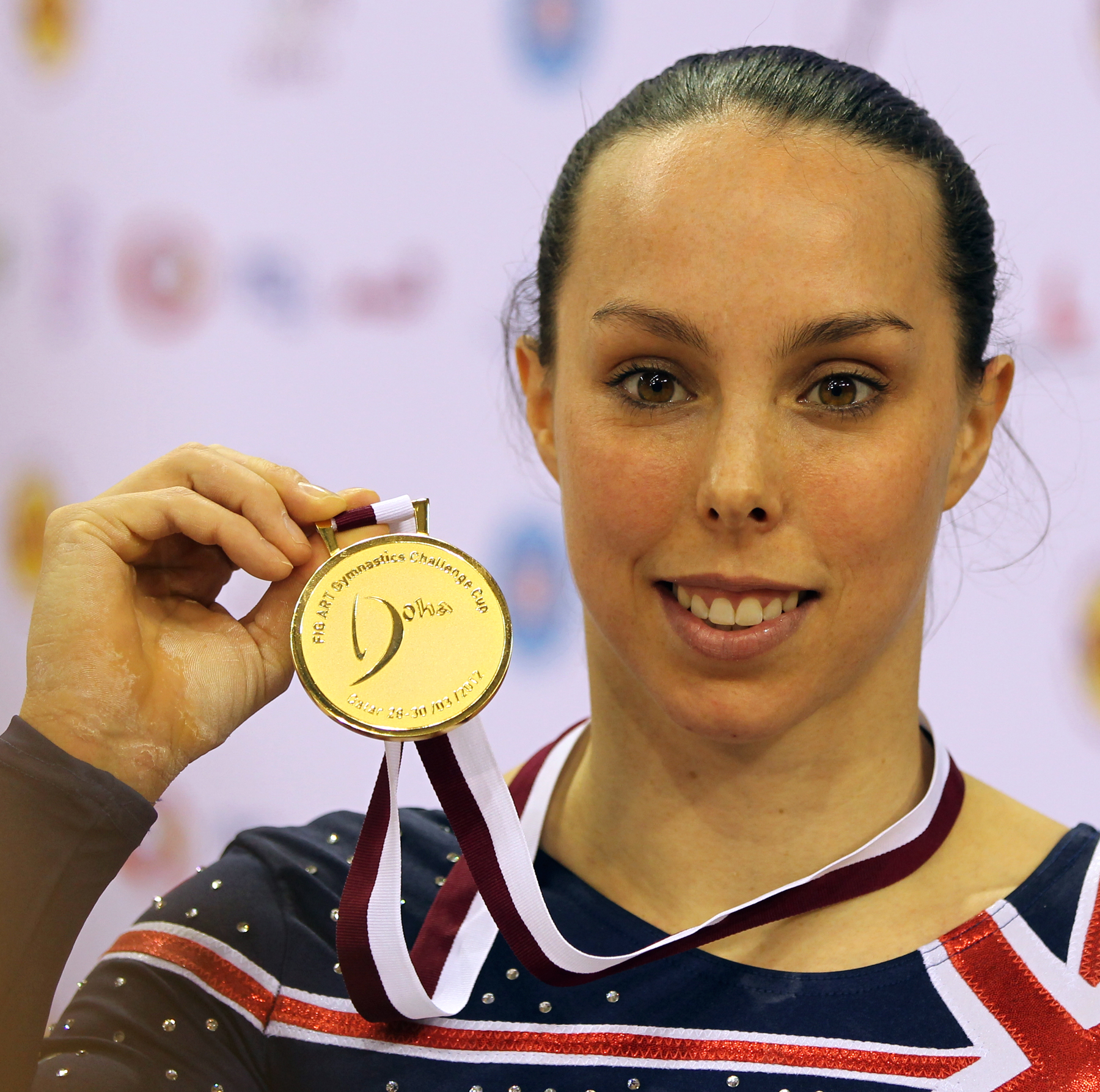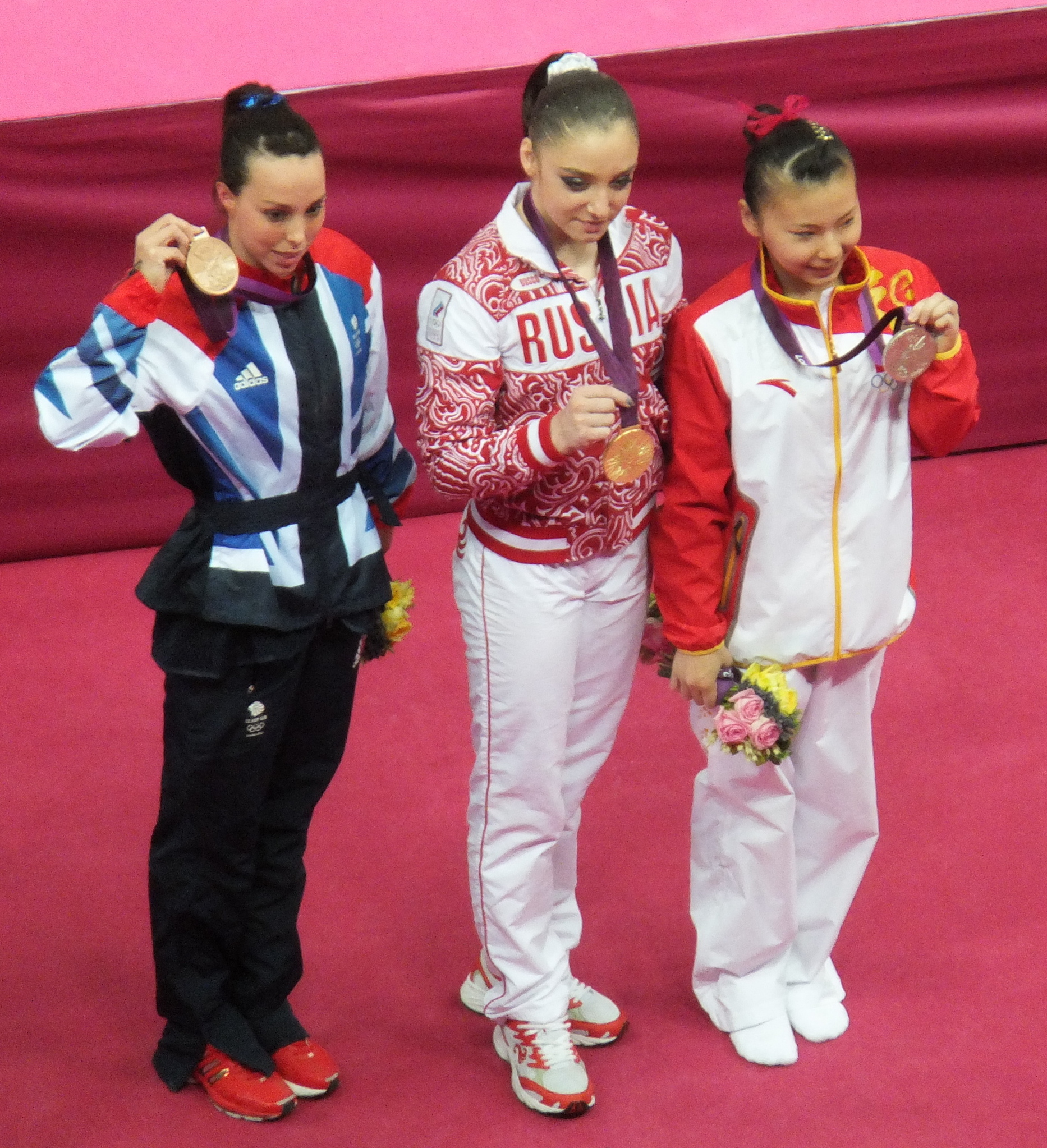 Post retirement
It may have been an end to competing but it was only the beginning of the next stage of my gym story. London 2012 provided me with many opportunities as diverse as Dancing on Ice, Wing Walking, working and commentating with the BBC and other television opportunities. I also love spending a lot of time talking to schools to inspire the next generation.
Now many years on I am still actively involved in the sport I love. Much of my time is devoted to my role as Director of Total Gymnastics – a partner of British Gymnastics. The company runs gymnastics in schools and afterschool classes, aimed at giving as many children as possible the opportunity to have a go at gymnastics, the sport that has given me so much over the years. It is only now that I have retired, I have realised that gymnastics taught me so much more than how to do the sport, it has taught me skills that I will use for the rest of my life. I have also recently joined the board of Switch the Play, a company set up to help with athlete transition whether it is from retirement to work place or injury to a life away from sport.
I was elected to the FIG as the athlete representative for women's artistic gymnastics for a four year cycle and recently I have been supporting the British Gymnastics Foundation as an ambassador. I have now returned to University to undertake a Masters degree in Sporting Directorship as well as an International Leadership Programme arranged through British Gymnastics and UK Sport. I hope to be able to continue my close connection and involvement with the sport I love, which has given me so much.
I have so many people to thank for helping me to achieve what I did over the 21 years of my gymnastics career and they know who they are but 3 people who I couldn't have done it without are of course my parents and Amanda. My parents supported and followed my career and their love and support was instrumental. Amanda, I owe so much to her, her passion and drive for the sport allowed me to fulfil my dreams and at 12 years old when she took me on, we did not realise what we were going to be able to achieve over the next 16 years.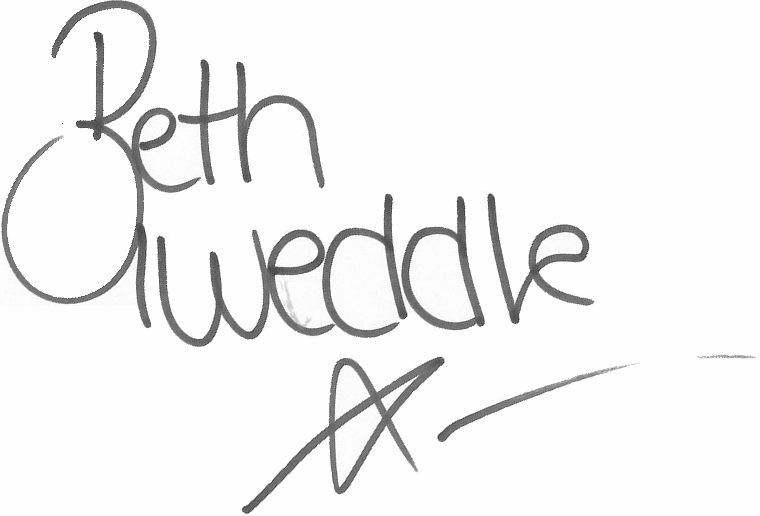 © GymnasticsHistory.co.uk 2023  |  Est. 2018