SUSAN CHEESEBROUGH
In her own words
I was told at the age of nine years old I had a talent for sport, running and gymnastics so at the age of eleven I had to make a choice, chose gymnastics! So pleased I did! Facilities were scarce so my coach Mr Gridley who was a lecturer at Preston Polytechnic introduced me to Tameside Olympic Gymnastics Club which was run by Mr and Mrs Gough and family members in Stalybridge Manchester. Mr Gridley was an awesome coach paying particular attention to body alignment and techniques which I found out later put me in good stead for what was to come! I first met Bill and Maria Mcloughlin at the age of 11 – 12 at Stalybridge and the rest is history.
My life as a gymnast was everything that I aspired for, focusing on perfection, hard work, challenging, very competitive and total respect for the coaches and families who gave up so much of their time to help me achieve the ultimate goals. Along the way there were invites to appear on TV programmes, modelling for Nike sports wear, James Bond Movie Octopusy, Gladiators 1994, and many more. I was asked to join The Kurt Thomas Professional Gymnastics Tour in 1981/82 and travel 42 cities on the east coast and 42 on the west an experience I will never forget and privileged to be asked. In 1985 Kurt called me up to invite me to take part in gymnastic shows in Sea World which was the icing on the cake to a wonderful career! To be Part of the British Team and represent ones country and be a good ambassador will always remain close to my heart strings.
Career highlights
I won the 1st Russian Scholarship in 1975. I went to Vladimir for a month's training. I became British Champion in 1978/79 and competed in 2 x European Championships, Prague 1977 and Copenhagen 1979 and 2 x World Championships, Strasbourg 1978 and Fort Worth Texas 1979. Commonwealth Edmonton 1978 Team Silver Medal. Two Olympic Games – Montreal 1976 and Moscow 1980.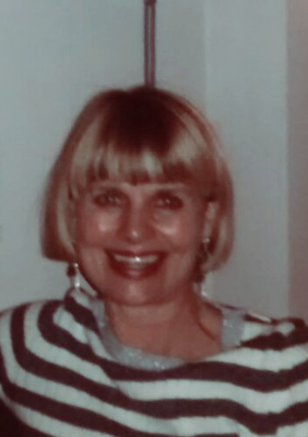 For the last 28 years I have been helping people of all age groups and abilities improve their life styles which to this very day I still find very rewarding! Working in the leisure industry and in many gyms and health clubs has been a learning curve and one that still challenges me. More recently because of family circumstances I gave up teaching my classes Pilates/yoga and the gyms to help my mum up north with my dad's needs with dementia. I have closed one door to open another and it feels good to be able to care for ones parents, my goodness I would never have achieved so much in life but for their support and fantastic role models! I am Truly blessed!
Susan Cheesebrough
April 2018
© GymnasticsHistory.co.uk 2023  |  Est. 2018