HISTORY OF BRITISH GYMNASTICS
From 1888 onwards, British Gymnastics has grown from humble beginnings helping to forge the shape of what we now see as gymnastics worldwide.
1900
The second Olympic Games are held in Paris. Lloyd Phillips from Newport South Wales takes part along with four other gymnasts, William Pearce from London, William Connor, Broadbec, and Hiatt.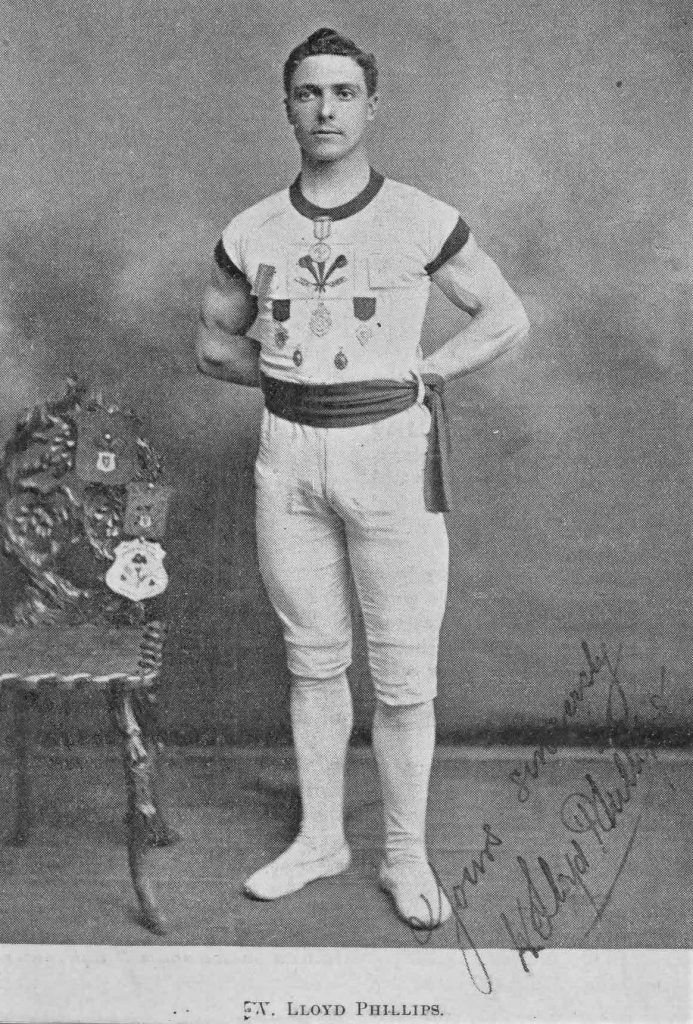 Above – Welsh Gymnast Lloyd Philips at the 1900 Olympics
The Adams' Shield National team competition takes place for the first time. This is the men's club championship and is open to all UK clubs. Clubs from Scotland, Ireland, and England competed with Dundee being the winner. The event is held at the new premises of the Dolobran Athletic club whose membership, having grown to 700 members, required a new facility.  This is made possible with the help of the Cadbury family. The Friends Institute on Moseley Road in Birmingham is still standing.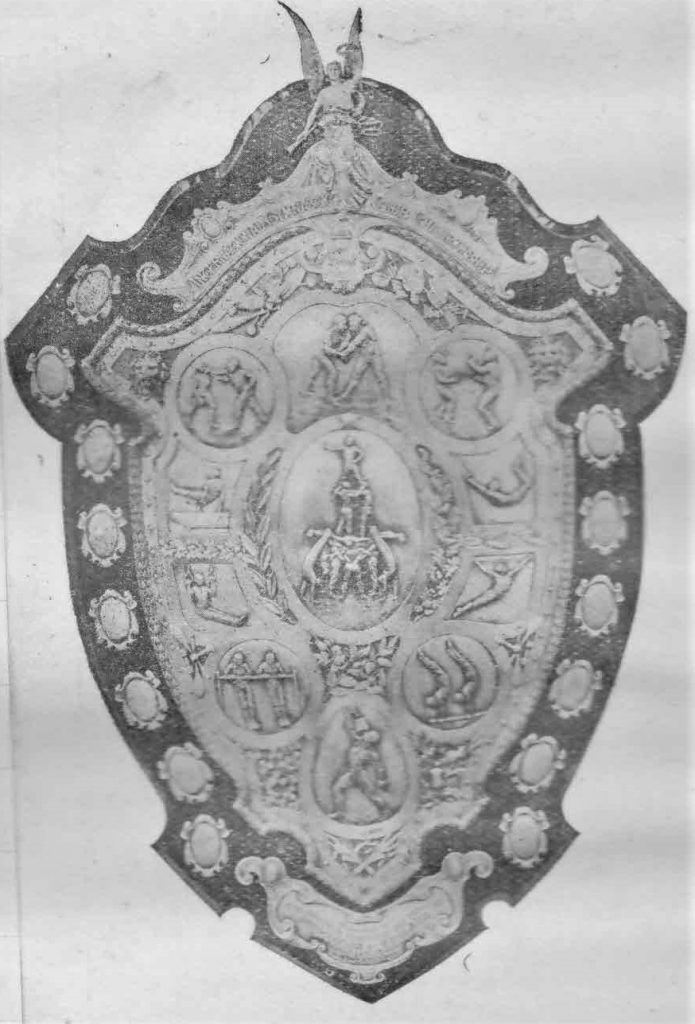 Above – The Adams Shield the original before the bands were added
1902
The Welsh Amateur Gymnastic and Wrestling Association was formed.
1904
A ladies' Club competition was instituted by the Birmingham & District Amateur Gymnastics Association. Lozells Athletic Club wins this first title.  This is the first recorded ladies' event.  The Yorkshire AGA followed in 1906 when Halifax R.E.S. won the Silver Rose Bowl.
1908
1908 London Olympics
Wallter Tysall (Birmingham Athletic Institute)  – SILVER
First Olympic medal for GB. 45 gymnasts listed in the team that came 6th
1909
The English Championships are held in Birmingham. 12 gymnasts compete from England and Wales. 4 disciplines only make up the event, parallel bars, horizontal bar, pommel horse, and a choice of jump or rope climb. This does not conform with the Olympic programme, which in 1908, also included rings and in 1912 it was the same minus the Rope Climb. Only one judge officiates at this event. It seems that everything is marked out of 20.
1910
The AGA headquarters move back to London and Charles West becomes the Honorary Secretary for the next 20 years – seemingly keeps the association going from 1910 – 1930.
1912

Stockholm Olympics
6th – 15th July
Individual competition included high bar, parallel bars, pommels and rings.
Team GB 23 men Albert Betts, Harry Dickenson, Samuel Hodgetts, Alfred Messenger, Edward Pepper, Charles Vigurs, Samuel Walker, John Whitaker, Sidney Cross, Bernard Wallis Franklin, Edward Potts, Reginald Potts, George Ross, Henry Oberholzer, Charles Simmons, Arthur Southern, Ronald McLean, Charles Luck, Herbert Drury, William McKune, William Tilt, William Cowhig, Leonard Hanson
Men's Team – BRONZE
1913
A 1d subscription per gymnast is approved by the AGA Council, the Capitation Scheme,  estimating that it could bring in  a total of £36 with the addition of monies from Scotland, Ireland and Wales.
1923

London and Metropolitan Counties AGA publish The Gymnast magazine. After 4 issues the AGA takes it on.
1924
1924 Olympics Paris – British Men's Team competed.

First British Championships held for Women in Swindon.
1928
Olympics Amsterdam
Women compete for the first time. GB Ladies Team (12 gymnasts) – BRONZE (team event only for women)
Photo shows the GB Men's Team comprising gymnasts – E. Warren, H.J. Fischett, Gilbert Charles Raynes, W. Cronin, E. Walton, T.B. Parkinson, A.J. Whitford and S. Humphreys.
1930
Leading up to the war, men's gymnastics carries on with their programme of English Championships and the Adam Shield.
1936
Team GB compete at the 1936 Berlin Olympics. Read full report on the 1936 Olympics. Last Olympics before outbreak of World War II.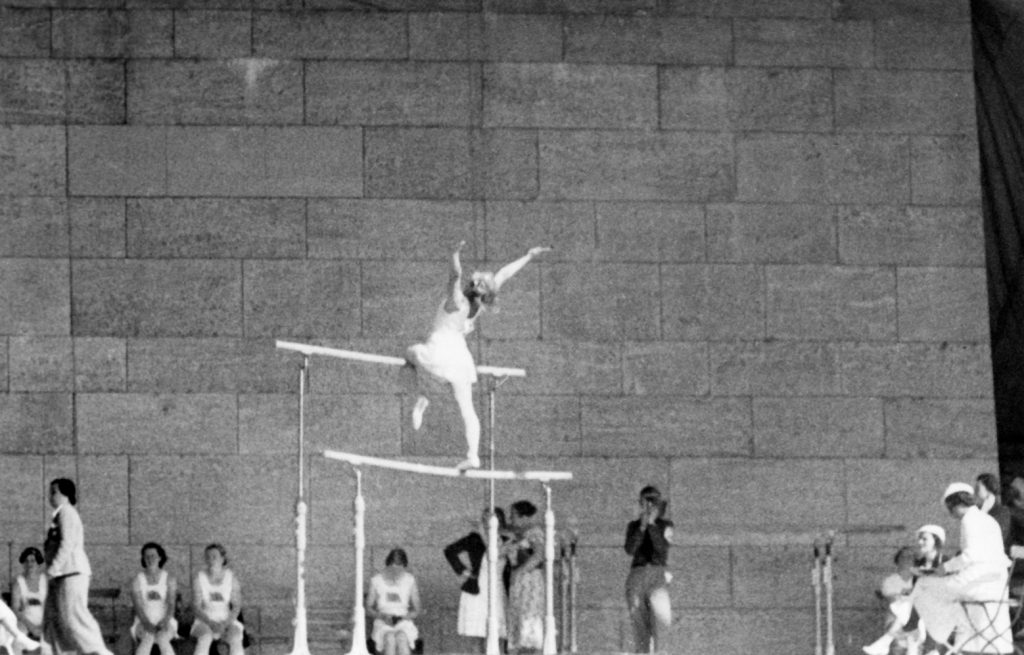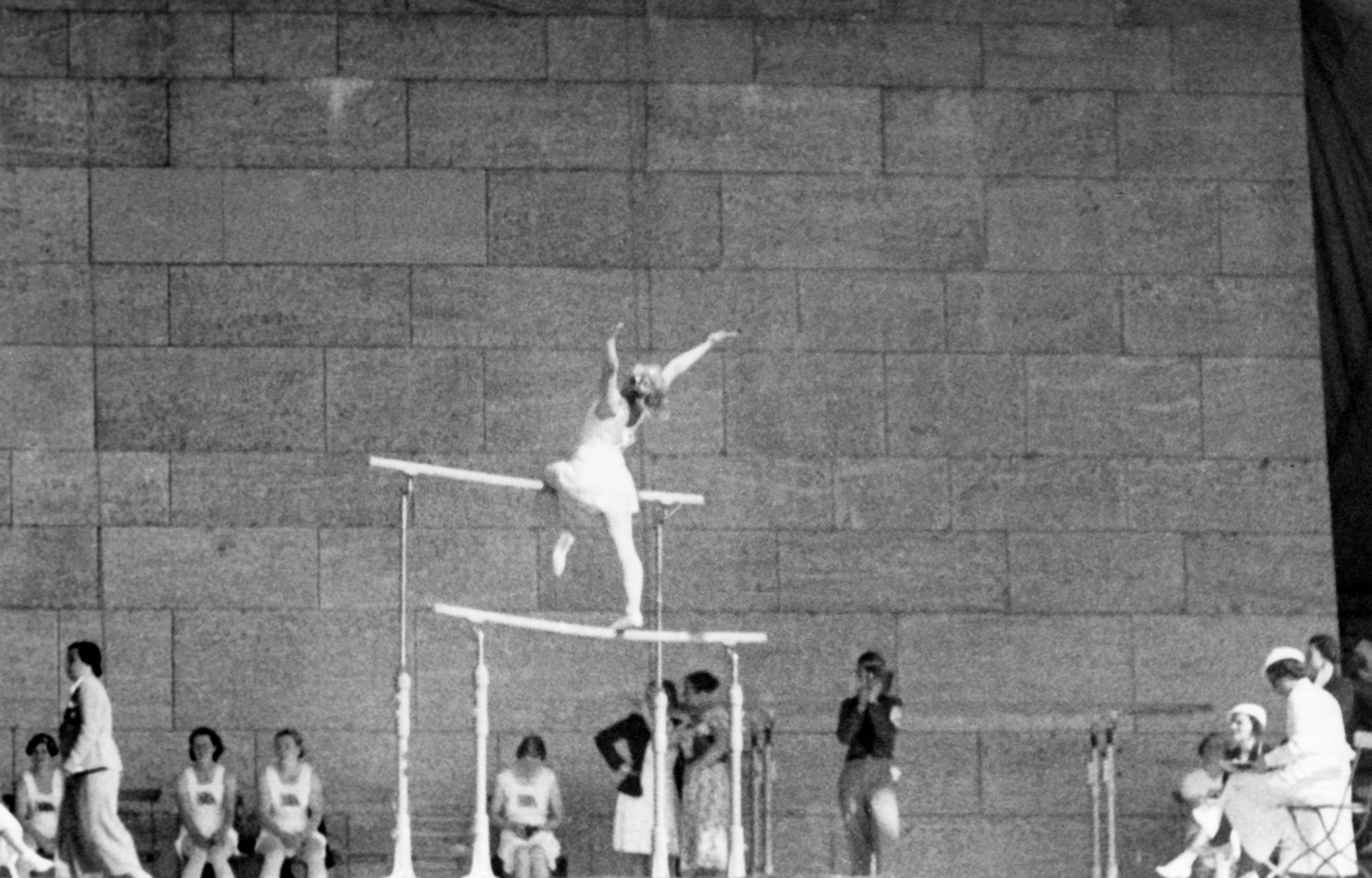 Photo shows Edna Earl competing on the Uneven Bars.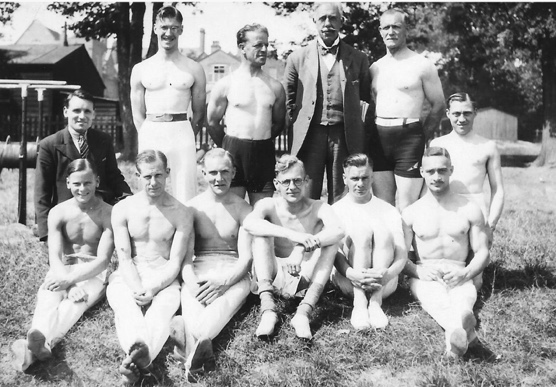 GB men training at Sutton Coldfield in preparation for Olympics, but in the end, they did not travel.
The Gymnast magazine ceases. 
1948

1948 Olympic Games in London – 2 teams represent GB. Much of their training is done in poor conditions including in Hyde Park. German POW Helmut Bantz helps the men's team with their training. Read the full Olympic report here.
1953
A Welsh team attend the 1st ever Gymnaestrada in Rotterdam.
GB V Germany at Harringay Arena North London (the event was a financial disaster).
1955
Frank Edmonds becomes honorary secretary of the AGA from his home in London.
1957
Evidence of coaching examinations taking place, in this case for Intermediate Diploma in Coaching awarded by the Amateur Gymnastics Association.
A Welsh team takes part in the Gymnaestrada in Zagreb.
1958
Championships of North West Europe held at Nottingham Ice Rink (the event is another financial disaster).
1960
Two full teams selected for the Olympics in Rome. At the last minute, funding is withdrawn for the 2 coaches, Frank Turner and Edna Gross. They pay their own way.
First schoolboys course held at Swaylands Kent.
London, Manchester & Liverpool YMCAs and The London Gym Club ( a total of 65 male gymnasts) perform before the FA Cup at Wembley performing on High bar, 2 vaulting tables and floor work with hand balancing. Date 23rd April.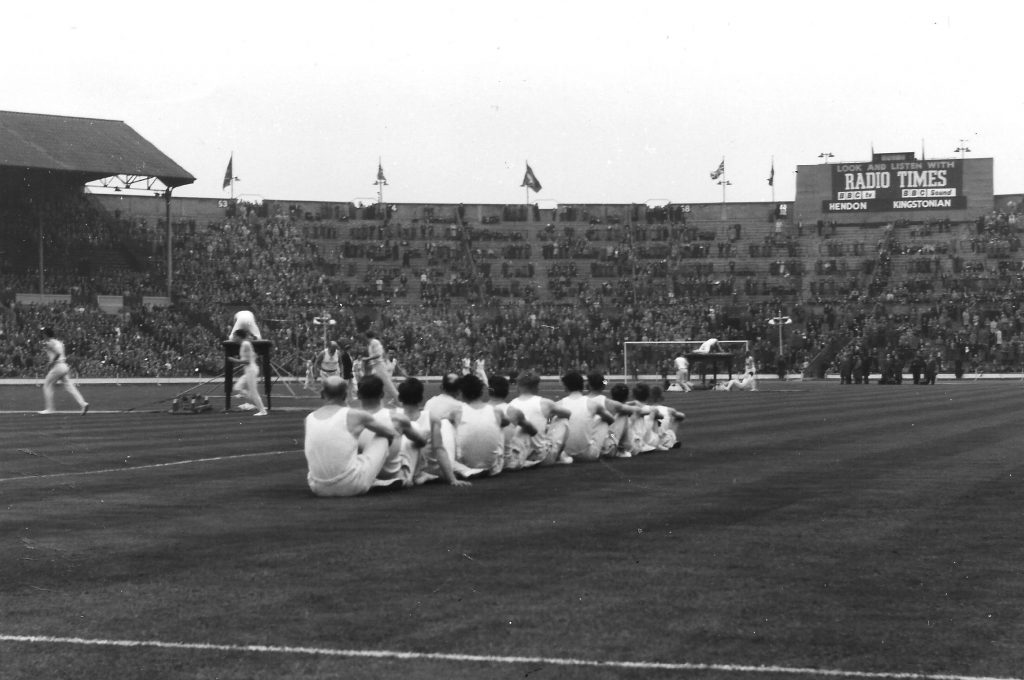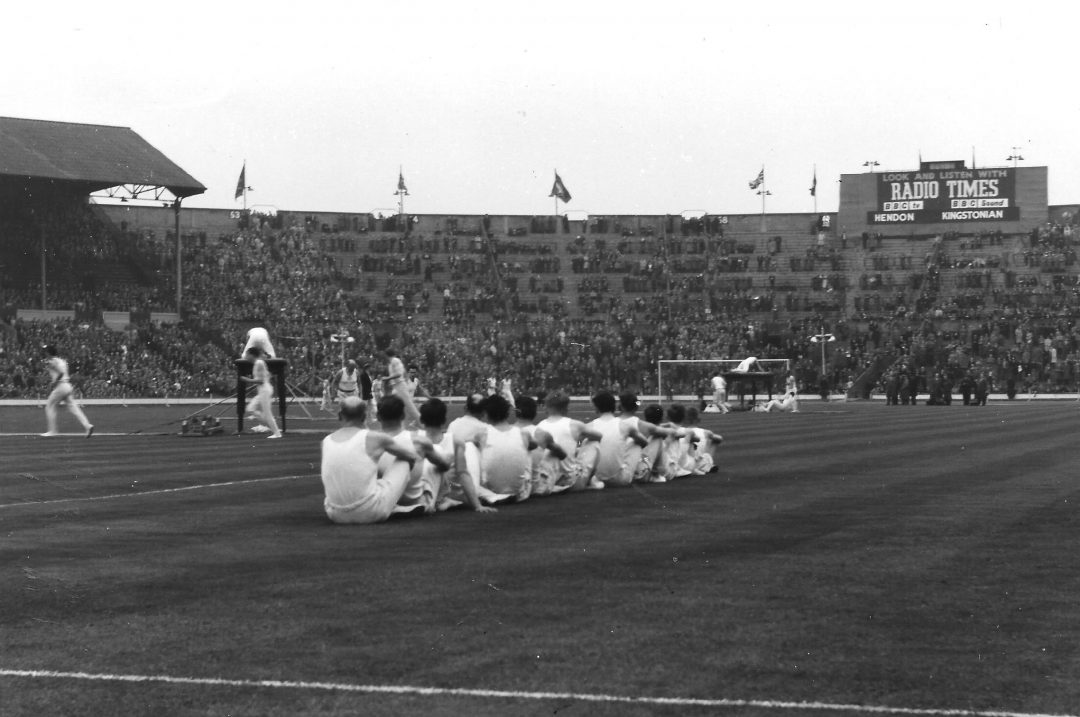 1961
1st British Championships held at a major venue, The Royal Albert Hall. The event is over subscribed with an audience of 6,000 plus standing room. This event continued until 1971, before changing to the Champions Cup which continued in the Albert Hall until 1974 by which time the venue had really become unsuitable for such an event.
British Championships for Men's trampoline took place at the Albert Hall along with MA & WA.
Proficiency Award Scheme set up. 1,000 gymnasts participate but only 60 schools participate.
First time GB has entered the European Championships women, held in Leipzig East Germany.
GB is represented at the Gymnaestrada in Stuttgart by a Welsh team, Fulwell School (Monica Rutherford's school), Bexley Girls Gym Club and Openshaw Technical School Manchester.
1962
700 people subscribe to The Gymnast magazine.
Women trampolinists  take part in British Championships at the Albert Hall.
1963
The Amateur Gymnastics Association which was seen as the governing body for the UK becomes the British Amateur Gymnastics Association.
Regional boundaries are re-drawn inline with the Central Council for Physical Recreation.
1964
Nik Stuart retires from competitive gymnastics and becomes the first paid National Coach for the BAGA.
Jim Prestidge becomes the first paid general secretary for the BAGA. Head office Park Crescent Central, London.
1965
400 gymnasts from all parts of the country take part at the Vienna Gymnaestrada.
The Perfectionists Visit by Soviet Gymnasts takes place at the Crystal Palace. BBC film the event.
1966
Men & Women take part in their first ever World Championships in Dortmund. Both teams travel by mini bus and stay in unofficial accommodation as the official 4 star hotel is too expensive.
1969
A large British team takes part at the Basle Gymnaestrada.
The first Champions All event is held at Fairfield Hall  Croydon.
The first National Judges Women's Artistic gymnastic course is held, course and examination for Area and National; judges.
Gymnastics for Youth, a national boys course takes place at Luton Youth Centre bringing together leading men's coaches as well as gymnasts.
1970
First National Conference takes place involving Board of Control members, regional secretaries and members of the technical committees.
Girls 3 year Plan has to be divided into North and South to cope with the demand. Record entry of 300 gymnasts.
Reports of club membership averages between 30 – 100 members.
BAGA membership fees amount to £677,16 and affiliation fees £12,500.
Men's Artistic Judging course and examination held.
1971

The Sunday Award Awards Scheme is set up. £25,000 sponsorship deal with BAGA from the Sunday Times.  A badge scheme programmed to introduce young children to the sport of gymnastics floor and vault. 6 months later the 100.00 award is given.
Annual coaching course in WA, 11 club coaches and 5 assistant coaches receive their awards.
WA gymnastics have a total of 70 assistant coaches, 200 club and 4 senior coaches. Also 6 honorary coaches.  The level of Area coach is to be introduced
Fees for the BAGA. Life membership £22.50 Annual membership £2.50 Junior £1.25 & 50 p school member.
The Sunday Times sponsor Champions All at the Crystal Palace. Highlights were shown on BBC Grandstand the following week.
A national syllabus is set for coaching, men's and women's artistic gymnastics. Prior to this although exams took place, the syllabus seemed very haphazard.
1972
Champions All Event is held at Fairfield Halls. Because of the constraints of the venue vault was omitted from men's and women's programmes.
The British Championships Men & Women is held at Darlington. Room for 300 spectators only. The event at the Albert Hall is now the Champions Cup. 
A record entry of 470 girls take part in the 3 Year programme of set exercises introduced by the Women's Technical Committee in 1969.
1973
The 9th European Championships for Women are held at the Empire Pool Wembley. It's a sell out.
3 National Coaches appointed. John Atkinson, Mick Haynes and Margaret Tipping.
Tony Murudock is appointed to the new post of Director of Development.
Russian displays held  at the Empire Pool.
300 girl gymnasts attend a residential schoolgirls' course at the Sobell Centre Islington London. Gymnasts were accommodated at Goldsmith College South London. 6 sets of apparatus were set up in the venue.
The Boys 5 Year Plan is introduced.
1974
The first course held for Gymnastique Moderne in the UK  (Rhythmic gymnastics ) 90 gymnasts attend along with 25 interested coaches.
1975
1st World Cup event held at Wembley Empire Pool. This is the famous event where the Asymmetric bars collapsed as Ludmilla Tourischeva finished her exercise. 
1st assistant National Coaches Conference for men held at Lilleshall.
1977
First Coca Cola International held at Brighton in December.
The first pits appear in UK clubs.
Annette Stapleton becomes Women's Director of National Training.
Leeds Athletic Institute win Adam Shield (British Team Championship) with disabled team member Jim Brogan.
1978
Over 2 million Sunday Times Award scheme badges issued. Including growth in the number of disabled children taking part.
Entries to the Girls NDP competitions has grown 6 fold which would mean 1,800 gymnasts.
BAGA membership has grown 6 fold.
Number of gymnasts in the London area has been estimated to have risen from 1500 in 1967 to 8000.
Administration of Women's coaching awards are centralized at Lilleshall following a national workshop for coaching examiners. In a year the number of coaches double. A list of recognized examiners set up. (Prior to this coach examination could be done at a national course or done within the regions but by asking another coach of a higher level to examine the candidates)
1980
Obligatory individual gymnast membership introduced. All affiliated clubs had to register all individual members. Made a huge change to the finances of the BAGA.  A national insurance scheme was introduced (approx. year 1980).
The content on this site is curated by Meg Warren, with assistance from Warren Slingsby and a small but dedicated team of contributors. We are building a comprehensive history of gymnastics in Britain and are always interested in learning more and gathering more historical content, so if you can contribute to this page or any others, please get in touch with the links below. Read about the contributors.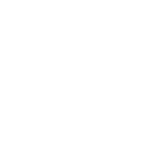 © GymnasticsHistory.co.uk 2023  |  Est. 2018